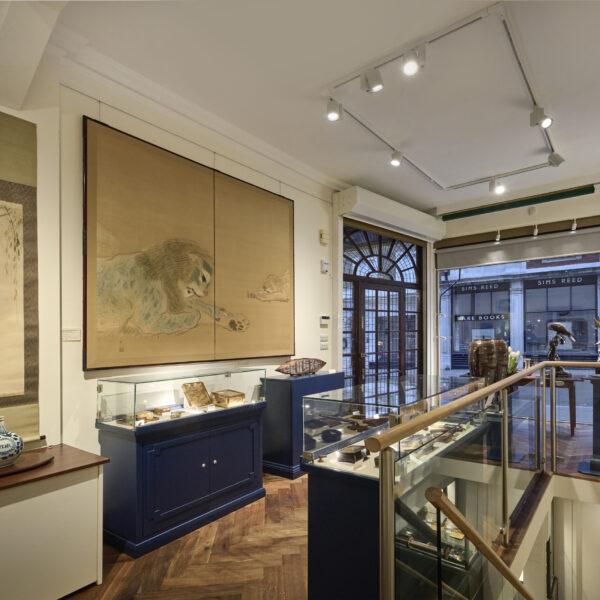 Tsumugi Shoji founded Grace Tsumugi Fine Art Ltd and opened her gallery in St. James's, London in 2001, having worked for a leading Japanese art gallery in Mayfair, as a specialist, from 1989 to 2000. During this period, she was involved in researching private collections for museum exhibitions and publications including the John Young Collection 'The Dragon King of the Sea' exhibited at The Ashmolean Museum Oxford in 1991; the Nasser D. Khalili Collection 'Japanese Imperial Craftsmen' at The British Museum and The National Museum Cardiff in 1994, followed by the publication in 1995 consisting of 8 volumes 'The Nasser D. Khalili Collection of Japanese Art – Meiji no Takara – Treasures of Imperial Japan'.
We have participated in various events and major international art fairs including TEFAF Maastricht. In addition to the above, we hold special exhibitions in our own gallery and publish fully illustrated catalogues. Our associate Ayako Shoji of G. T. ART JAPAN Ltd. in Tokyo strengthens our research and investigation of works of art and artists records kept in Japan. Our clients range from private collectors to museums around the world.
We are a member of British Antique Dealers Association (BADA) to support and advice genuine collectors of Japanese art.