Gold lacquer incense box with shibabune boats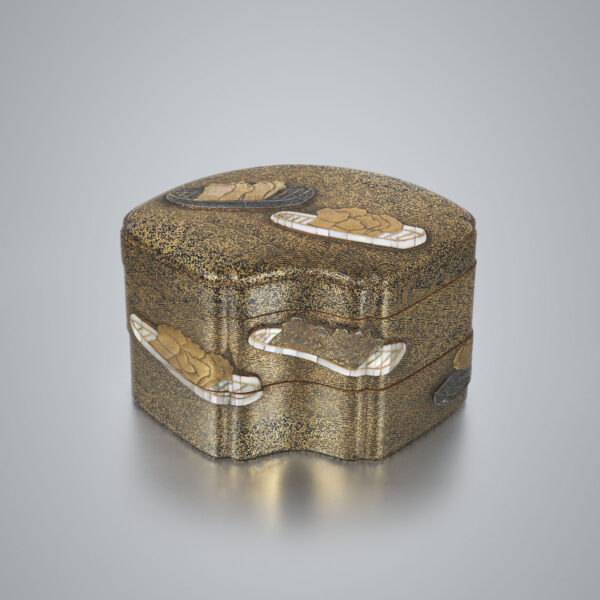 A two tiered gold lacquer kōbako (incense box) in the opened fan shape decorated
with shibabune boats carrying twigs of miscellaneous trees for firewood on a nashiji ground depicting the stylized waves design seigaiha. The details inlaid in mother-of-pearl and pewter. The interior of nashiji.
Unsigned
Edo period (1615-1868), circa 1800
H 8.2 × 12 cm
Price: