Lacquer ryōshibako and suzuribako with irises at Yatsuhashi bridge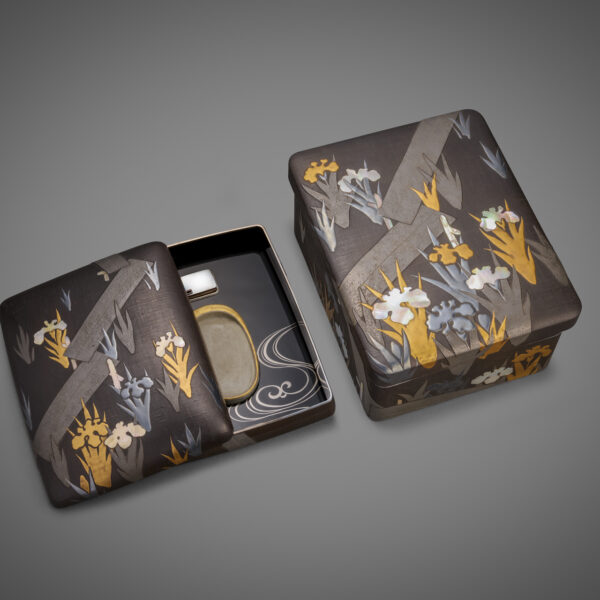 A set of lacquer ryōshibako (document box) and suzuribako (writing box) decorated with an abstract design of 'Irises at yatsuhashi (the eight-planked bridge)' on a ground of a matt finish lacquer over textile, the flowers partially in mother-of-pearl inlay, worked in bold gold and silver lacquer, the bridge in pewter. The interior and covers' reverse with a stylized water stream design in silver lacquer on a polished black ground. With an ellipse earthenware inkstone and a rectangular silver water dropper.
Unsigned Attributed to an artist of the modern Rinpa school of Kyoto
The famous design Irises at yatsuhashi was originally created by Ogata Kōrin (1658 – 1716) of the Rinpa school, inspired by an episode from The Tales of Ise.
Taisho era (1912-1926), circa 1920
Document box H 15 x W 26 x D32cm Writing box H 7 x W 23 x D 29cm